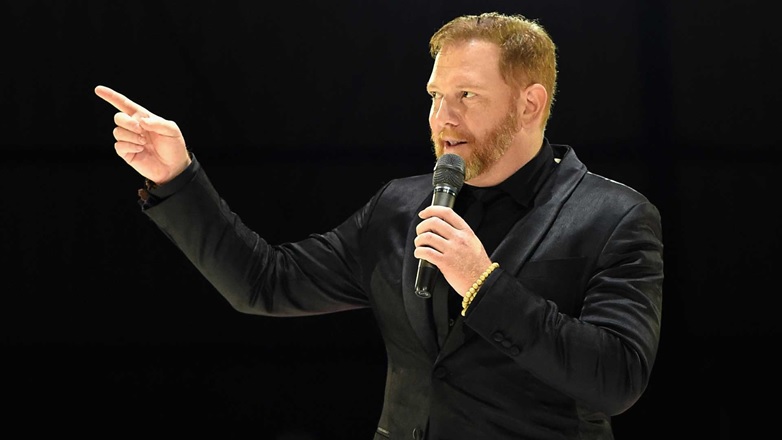 On top of their creation of the music-based social network, Triller, Ryan Kavanaugh, and Bobby Sarnevesht are on a shared mission to shake up the boxing world once and for all. In dreaming up Triller Fight Club, Ryan Kavanaugh set out to buck traditions and breathe new life into the sport. Designed for the 17- to 27-year-old crowd, their events have managed to garner big interest with their combination of combat sports and musical performances. Co-founder Snoop Dogg adds to the hype, getting everyone chatting about what's to come from this winning collaboration.
The Launch of a Fight Club Unlike Any Other
To kick off the Triller Fight Club experience, Ryan Kavanaugh and his crew managed to delight over one million viewers with a fight between Roy Jones Jr. and Mike Tyson. Although that fight was well worth the hype, many tuned in for the bout between Youtuber Jake Paul and NBA star Nate Robinson.
The musical performances by Lil Wayne, French Montana, and Wiz Khalifa likely contributed to the pull as well. The combination of music and combat sports is a novel concept that's undoubtedly driving interest by leaps and bounds.
In the past, boxing matches were simply focused on technical challenges and the rivalries that resulted from each bout. With Triller Fight Club, the focus centers on the full entertainment experience, ensuring that viewers are wholly thrilled through every last moment.
Big Delays Derail Plans for Lopez-Kambosos Fight
Although their concept is solid, even the best-laid plans can end up derailed. And that's exactly what happened to the second event for Triller Fight Club. After winning a $6 million bid for the George Kambosos-Teofimo Lopez lightweight title fight, they put the event on the calendar for early June.
Soon after, Logan Paul and Floyd Mayweather agreed to a bout on June 6th. So, to keep that event from affecting their own, Kavanaugh elected to push their fight out to June 19th. Unfortunately, that wasn't in the cards because Lopez ended up with a COVID-19 infection and quarantine orders.
In response, a series of events occurred, leading to the ultimate demise of their second event. First, Kambosos wouldn't stay in the US. Then, the International Boxing Federation refused a venue change.
After that, the fight changed to October 4th briefly before the team realized that baseball playoffs, Monday Night Football games, and other events could get in the way. Upon trying to reschedule yet again, Kambosos stopped responding, missed a flight to the US, and asked for a raise. The event was canceled as a result of all these complications.
Competitive Bouts to Come for Triller Fight Club
Not to be derailed completely, Ryan Kavanaugh set out to create their third event, TrillerVerz III. At this event, up-and-coming New York fighters will brawl plus DJ Super Cat & Friends plan to perform. As the grand finale, KRS-ONE and Big Daddy Kane will throw down in a rap battle.
Through their diligence, Ryan Kavanaugh and Bobby Sarnevesht have managed to overcome the odds and keep Triller Fight Club alive. As their events gain more and more popularity, they're sure to make huge waves in the boxing world – and perhaps change the spirit of sport altogether.