Customer service is the most important thing when trying to run a successful business. It provides the first impression your company makes on any potential client. And this impression is one that lasts and can either make or break your company's deal with this client. Therefore, the experience your clients and customers receive when calling your business has to be nothing short of excellent. To ensure this, you might want to hire a receptionist to deal with customer calls and manage the critical messages that need to be delivered. However, most modern businesses don't have a physical office where they need to hire a receptionist to attend to customers that walk in. Therefore, it makes more sense to hire a virtual receptionist, and this would also help reduce your company's expenditure. A virtual phone system is especially great for small businesses and start-ups to help them provide professional customer service without a massive cost. Though, if you still need more advantages to hiring a virtual receptionist, the following benefits should help convince you:-
24×7 Professional Calling
A physical receptionist would answer your calls for sure but isn't available 24×7. They also take leaves, sick days and require several breaks throughout the day. Due to this, you would have to hire a replacement to fill in for the receptionist too. This issue can be overcome by employing a virtual receptionist. Most virtual receptionists are available to work 24×7 so that even if your clients call after hours, you will still get the vital messages.
Spotless Customer Service
When you hire a receptionist, you may have to spend significant amounts of time and money to train them to work according to your clients' needs. A virtual assistant would already be trained with all the general services to provide when a client calls and would provide them 100% of the time without fail. A virtual receptionist would also be customizable and give live receptionist service to your clients in the manner you desire. This would also greatly save your time and help improve productivity when you know all your clients' calls will be professionally managed.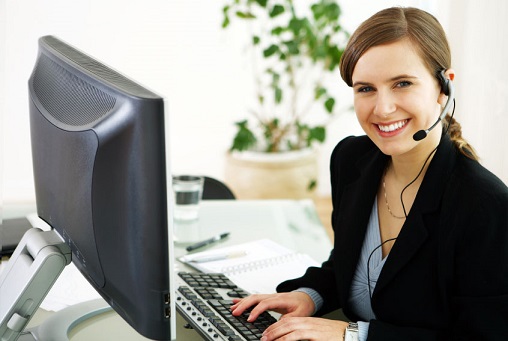 Cost Effective
Unlike an employee, a virtual receptionist would not require a high salary. Instead, it is a service that you get from another company. Hence, you also save money on additional costs such as bonuses, tax benefits, paid holidays, etc. This is what makes virtual receptionists more popular than the traditional ones.
For providing professional customer service to your customers and clients, a virtual receptionist would be your best option and will provide this service without fail.